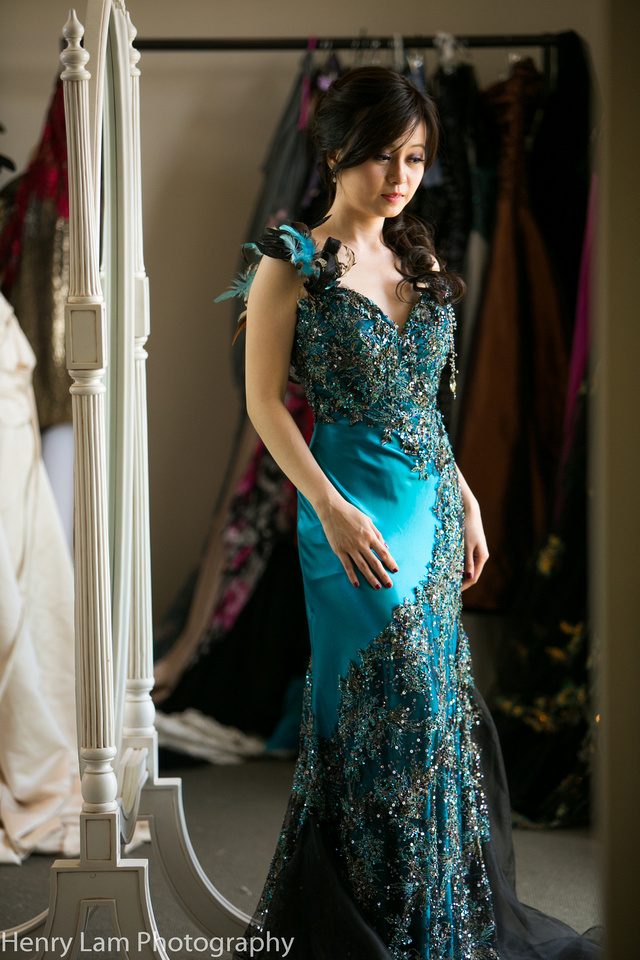 Another unique photo assignment was done on last Sunday 6th of October. This time it was with my friend, make up and Hair stylist Khaterine Cai. She was modelling dresses that were designed and tailored by Julie from Jewel Designs.
The photo shoot was done in Julie's house. The room was really well set up for a photo shoot. It had high ceilings and large windows for natural indirect sunlight to enter. It was not essential to use additional lighting equipment because the room itself provided that. I used a mirror lots as a reflectors for bouncing light to fill in the shadow areas.

Shooting inside a house is generally more comfortable for all members of the shoot. It allows for privacy and access to areas with little restrictions. Things to look out for are, large empty rooms with lots of ambient light. Large windows with opaque curtin are very useful for light sources. Houses also provide comfortable changing areas for the models.
Wide angle lenses are used more often due to the space restrictions, however if you can find yourself a hallway or passage way, don't be afraid to use your long zoom for some great background to subject blur.
Once we were done with the inside we took the opportunity to photograph outside as well for some extra variety in the photos.